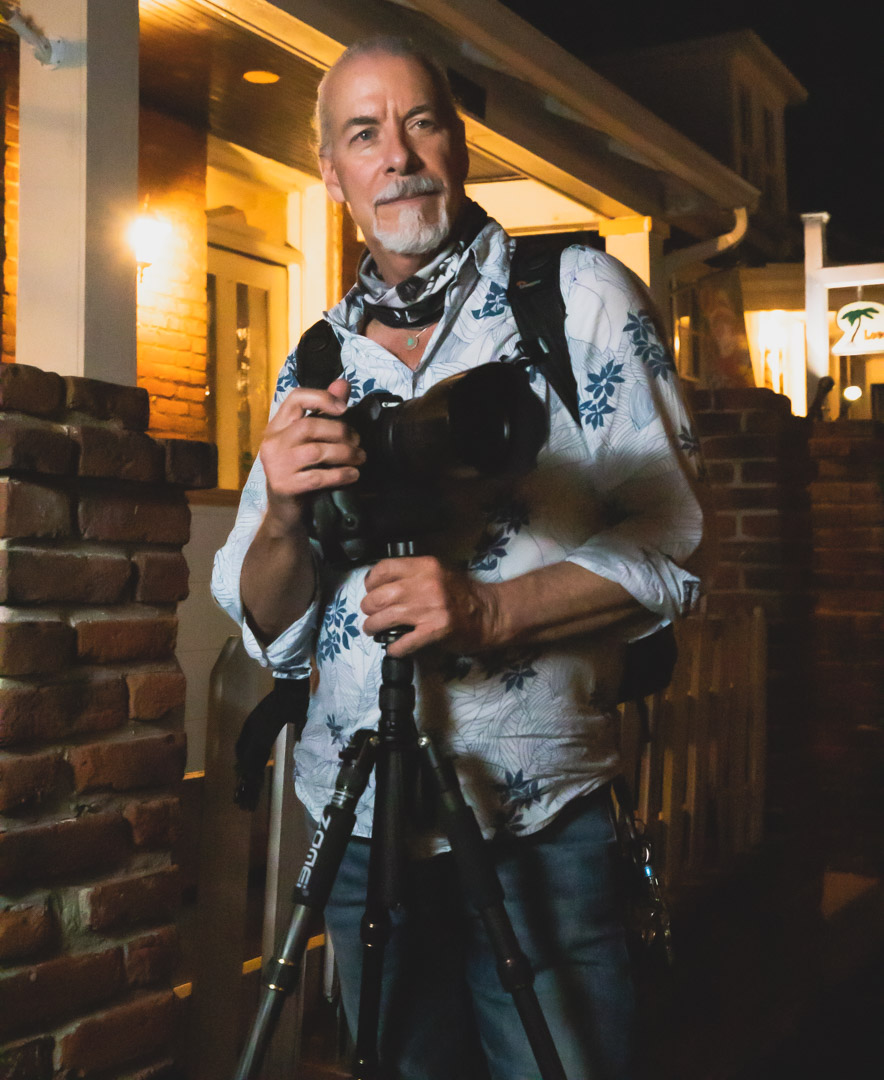 I formed Dave Mount Photography to fulfill a lifelong dream of my own… to take photographs that speak to others. From the moment my mother let me use her Brownie box camera to snap pictures when I was 7, I was hooked. Despite nearly 60 years of picture-taking, I've been unwilling to pigeon-hole my subjects and lately have added studio (portraiture, beauty, and fashion) and infrared images to my favored types of pictures. That said, having spent much of my life outdoors, I am drawn to natural settings and if I am true to myself, I am an environmentalist and a humanist in my soul.
In creating images with people, it is nearly always beneficial to have a shared vision of the final product. Communication is key in achieving this and before the first release of the shutter, I hope we'll take the time to talk about your project and its purpose. I want you to share your enthusiasm with me so we share a common goal. In public speaking, one should know one's audience. In as much as a photograph speaks to those who view it, as a team of photographer and subject, I hope you'll share with me with whom you will be sharing these images. During our first conversation, we'll talk about that and other parameters that will guide us to a successful conclusion together.
As we shoot, one benefit of digital photography is we can see the raw images without having to wait for film to be processed or negatives to be printed. We'll work together to achieve your vision by homing in on what we're capturing in real time. It's not uncommon to use this iterative process to adjust lighting, poses, wardrobe, makeup, props in pursuit of the "perfect" capture.
After we're done shooting, your involvement is encouraged in the post-production process, not just in selecting the raw images for "development" but also in perfecting the final look to achieve what you envisioned when you conceived the project. We'll take a look at some images in intermediate stages so we can ensure we'll satisfy your original vision. Finally, you'll have the chance to decide if you want the images simply as digital files or printed using the best professional processes and materials to meet your specifications, including archival papers, inks, and framing materials.
While the process is in itself important, isn't it obvious that we have fun throughout the process? Here's to building excitement and sharing the joy of the final product together! Are you ready? I am!
(photo by: Keenan Hill)
Contact Dave Mount:
806-236-7323
This email address is being protected from spambots. You need JavaScript enabled to view it.
Website:
https://davemountphotography.com
500px:
https://500px.com/macguy
Instagram:
@davemountphotography
Twitter:
@DaveMountPhoto1